Why choose TSI?
TSI provides the airport industry with leading-edge technology. We are innovators in the following areas:
Information Display
Information Management
Digital Advertising
Remote Support Solutions
Data Aggregation
Corporate Communications
Green solutions:
TSI\u2019s green solutions reduce power consumption and operating costs, which benefit the environment and your bottom line.
Featured client: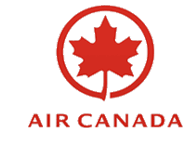 TSI is proud to provide world-wide FIDS solutions and administer and distribute the Air Canada's Flight Information Datafeed across North America. We have been providing FIDS solutions for Air Canada since 2008.